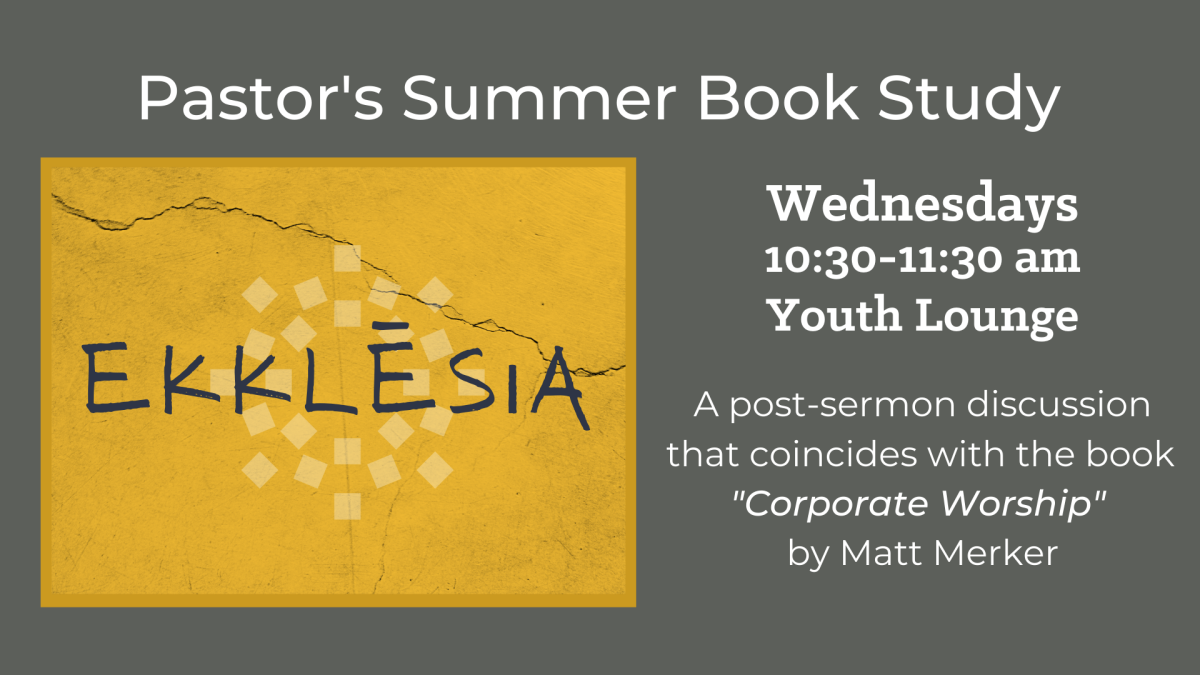 Every Wednesday, from 06/22/2022 to 08/10/2022, 10:30 AM - 11:30 AM
Aligning with our Summer Sermon Series, Ekklesia, join us for a post-sermon discussion that dives deeper into the questions about the why and how we gather on Sunday mornings. We will spend our time discussing the book, "Corporate Worship: How the Church Gathers as God's People" by Matt Merker, discussing how this applies to us at First Pres Maumee, and answering questions you may have from the past Sunday's message.
The group, led by Pastor Clint & Pastor Jason, will meet from 10:30-11:30 am Wednesday mornings beginning June 22 through August 10, in the Youth Lounge (3rd floor). There will be no discussion on July 6.
You can purchase a copy of the book on Amazon or through other book sellers.